This school provides foundational level courses and Intermediate/Advanced level courses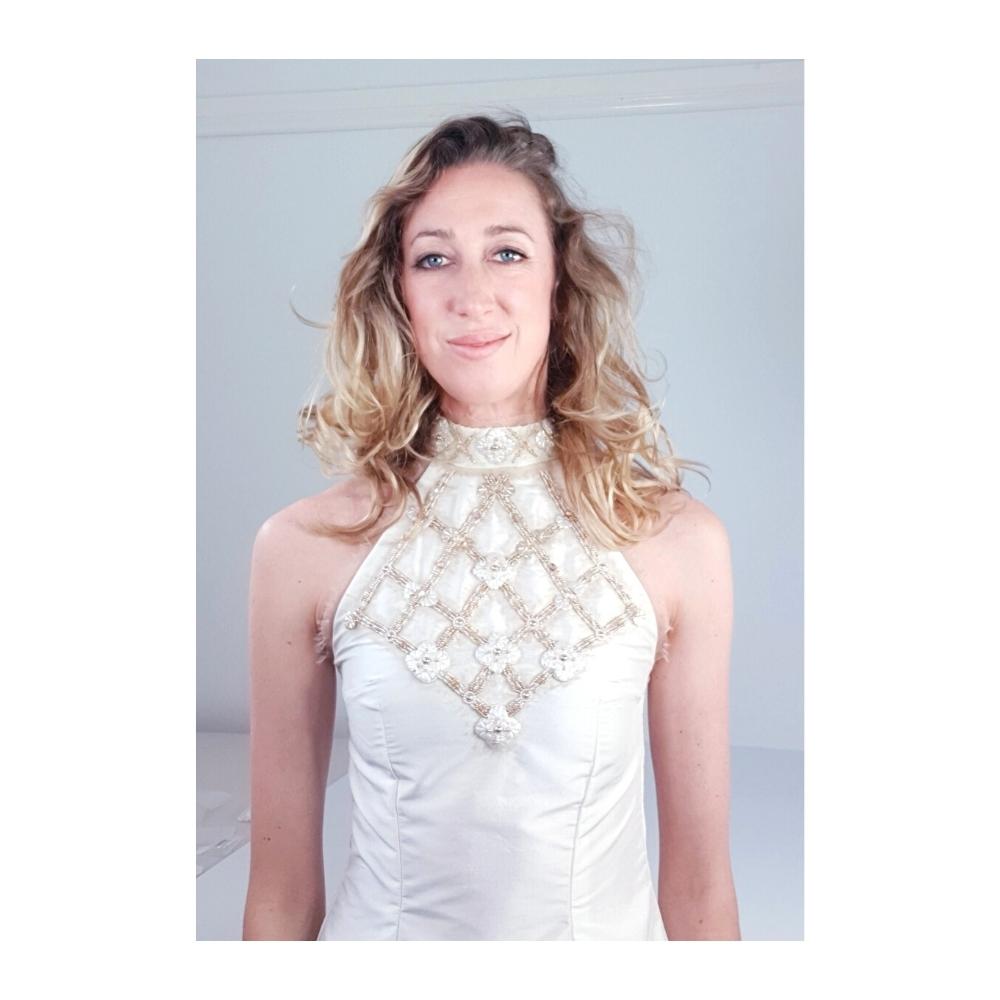 Hi, I'm Charlotte Appleby,
a Couture dress designer from the UK
One of my true passions is to create romantic dresses with couture beading & embellishment at my atelier for personal clients. Most of my designs are elegant and timeless using fine fabrics with intricate details of embellishments & embroideries.
I learnt the art of couture beading 10 years ago through a workshop which gave me a taster of this artisanal skill commonly found in Haute Couture. I soon became hooked on this technique and feature it in most of my designs today.
My former training is in Handcraft Tailoring at London College of Fashion where I gained the technical and handcraft skills in womenswear.
Over the past year I've made it my mission to teach Couture beading & Embellishment worldwide, sharing this beautiful artform to fashion designers, costume makers, bridal designers, milliners and fashion lovers with some or no experience at all. My courses have travelled to Singapore, Australia, New Zealand, across the United States, Canada and Europe. 
I'm so proud to finally put this course online to help more people accelerate their skills in Haute Couture for opportunities in fashion, theatre & the film industry.